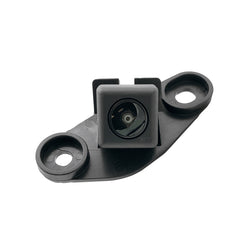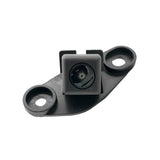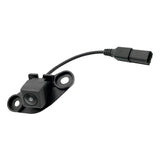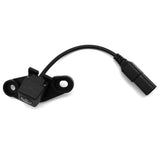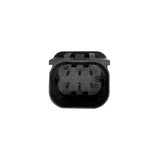 Master Tailgaters
Toyota Hilux Revo (2015 - Current) OEM Replacement Backup Camera OE Part # 86790-0K010
SKU: MC-THR15OE
SALE $129.99
MSRP $159.99
local_shipping FREE SHIPPING
verified_user 1 YEAR WARRANTY
Master Tailgaters Replacement for Toyota Hilux Revo Backup Tailgate Camera 2015 - Current, Part# 86790-0K010
Replaces Model Number: 86790-0K010
For use with: Toyota Hilux Revo 2015-Current
Why Buy This Camera?

At Master Tailgaters, we believe in QUALITY. Our focus is to provide you with a long lasting quality product. We believe in our products so much that we provide the longest warranty on the market compared to any of our competitors. Other low quality cameras can become defective soon after. Replacing and rerunning wiring is what we want you to avoid!
This is an aftermarket backup camera, not OEM. This camera will plug into your existing wire harness.
If your vehicle currently does NOT have a backup camera system, this camera will not work. Double Check your part number prior to ordering.
The Camera:
The most important feature of this Tailgate Handle is the camera.
Master Tailgaters is dedicated to providing the best camera: clarity, dependability and longevity.
Each Camera is manufactured to provide a clear image. Not all cameras are made the same and we know that which is why Master Tailgaters never cuts any corners. In order to ensure a quality product, our cameras are double checked prior to shipping.
Our cameras are designed to work in low light settings. We know that backing up at night deserves a clear and safe picture of your surroundings.
Camera Specs:
Sensor: ¼" On-Semi (USA) CMOS Active Pixel Array, Lens: Nidec (Japan) (Glass + Plastic)
Minimum Illumination : .1 Lux light sensitivity
Signal System : NTSC/PAL
Effective Pixel : 728 x 582
Electronic Shutter : 1/50 to 1/100,000 seconds
Resolution : 600 TV lines
Angle : 170 Degrees
Waterproof Rate : IP68
Power : DC 6v-12v
Video Cable: 6.25 inches
Warranty:
1 year NO QUESTIONS ASKED replacement
Buy from a Trusted seller since 1998!