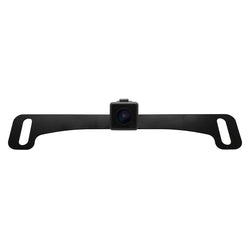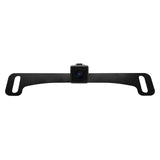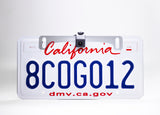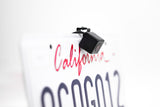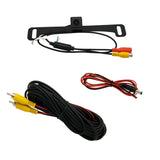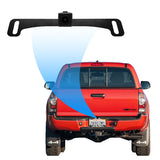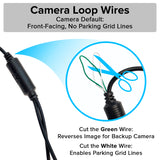 Master Tailgaters
Master Tailgaters Small License Plate Frame Backup or Front Camera with IP68 Waterproof, and 170° Wide Angle Camera
SKU: MC-L4
Master Tailgaters Small License Plate Frame Backup or Front Camera with IP68 Waterproof, and 170° Wide Angle Camera
Small and compact, this license plate frame camera is the perfect way to upgrade your vehicle easily!
With a PC1058 Chip, a 170° wide angle lens, and a high resolution, you won't have to worry about blind spots when you drive.
Works perfectly with our line of premium rear view mirrors with LCD screens.
Higher Resolution
This camera has 600 TV Lines, which gives you a much more crisp and clear view of your surroundings - especially when compared to lower quality cameras with only 480 TV Lines.
Easy to Install
This camera easily fits behind your license plate and screws in with your existing screws. It can be used at the front or back of your car.
Camera Options
This versatile camera can display backup grids or can be used as a front or back facing camera with just a simple snip of a wire. Not only will you be able to safely avoid any obstacles while driving, it will also make parking a breeze!
If you would like to have parking lines then the camera's parking grid lines can be turned on by cutting the white loop wire. To reverse the image and use it as a backup camera, just cut the green loop wire.
Features:
- 170° Super Wide Viewing Angle
- Waterproof construction, IP68 rated
- High resolution - 600 TVL
- Works as a front camera or a backup camera
- Works perfectly with our line of premium rear view mirrors with LCD screens.
- Installation instructions included
Specifications:
- Viewing Angle: 170°
- Size: 205 x 35 x 40 mm
- Resolution: 600 TV Lines
- Video: NTSC
- Waterproof Rating: IP68
- Effective Pixels: 976*496
- Min Illumination: .1 Lux
- Power Supply: 12V
- Cable Length: 24 ft