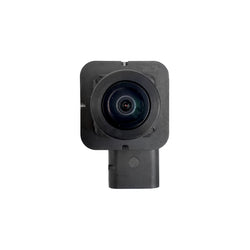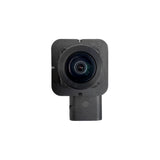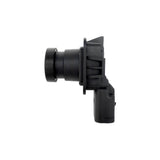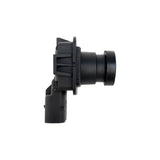 Master Tailgaters
Ford Transit Passenger / Cargo Van (2015-2019) OEM Replacement Backup Camera OE Part # CK4Z-19G490-A
SKU: MC-FT15OE
SALE $219.99
MSRP $239.99
local_shipping FREE SHIPPING
verified_user 1 YEAR WARRANTY
Master Tailgaters Replacement Ford Transit Passenger / Cargo Van Backup Camera (2015-2019) OE Part # CK4Z-19G490-A
Replaces Model Number: CK4Z-19G490-A
For use with: Ford Transit Passenger / Cargo Van (Years 2015-2019)
This is an aftermarket backup camera, not OEM. This camera will plug into your existing wire harness. If your vehicle currently does NOT have a backup camera system, this camera will not work. Double Check your part number prior to ordering.
STEP ONE: CALL
Before ordering this item:
First, you need to call the Parts Department of your local dealer to find out your exact Part Number.
STEP TWO: CHECK
Double check your Part Number with our part number to confirm.
Oftentimes, people buy the wrong camera because they only match the model/year of their car.
To avoid this, you just need to compare your part number to this one and make sure they match!
STEP THREE: PURCHASE
Once you complete steps ONE and TWO, and confirmed a match, you can purchase this camera without having to worry about whether or not if it will work for your vehicle!
Camera Specs:
Sensor: ¼" On-Semi (USA) CMOS Active Pixel Array, Lens: Nidec (Japan) (Glass + Plastic)
Minimum Illumination : .1 Lux light sensitivity
Signal System : NTSC/PAL
Effective Pixel : 728 x 582
Electronic Shutter : 1/50 to 1/100,000 seconds
Resolution : 600 TV lines
Angle : 170 Degrees
Waterproof Rate : IP68
Power : DC 6v-12v

**ATTENTION: Before purchasing, make sure to call your local dealer to verify that your part number is an EXACT MATCH to this part number*
[Replaces]: OE Part # CK4Z-19G490-A
[Fits]: Ford Transit Passenger / Cargo Van Years 2015-2019
[Resolution]: 600 TV Lines
[Plug and Play]: Plugs into Existing OEM Video Harness